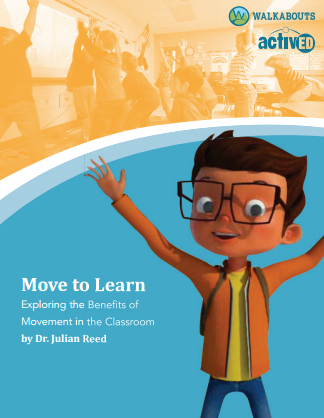 Are you interested in practical ways to incorporate movement into your classroom? Our new e-book Move to Learn: Exploring the Benefits of Movement in the Classroom explains why movement is beneficial and includes tips and tricks for integrating physical activity into your classroom.
The e-book covers the following topics:
What Does Current Brain Research Tell Us About Movement?
What Are Activity Breaks?
What Is an Integrated Curriculum?
Helping Kinesthetic Learners
What Is ADHD, and Who Is Diagnosed with It?
Assessment in the Classroom
Ready to get your students moving—and learning? This free e-book is a great way to get inspired! Download it today.