A recent article in The Denver Post praised Aurora, Colorado for "successfully implementing five nutrition, education and wellness goals in two years." The five categories focus on early childhood education options, increasing healthy food choices at city-owned eateries, creating more public places for children to play, and offering nutritional meal programs for children.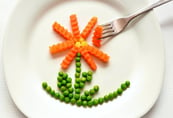 From the article:

"The city was recently awarded gold medals for all five health and wellness goals that the National League of Cities outlines in its localized adaptation of former first lady Michelle Obama's Let's Move! initiative. The program, called Let's Move! Cities, Towns and Counties, encourages officials to develop healthy living and early childhood education programs."

What is your city or town doing to keep children and adults active and provide access to healthy food? Does your town have a program to combat childhood obesity? We'd love to hear from you! Email us at contact@activedinc.com with your name, contact information, and your city's story.

Looking for creative ways to keep your students active? Walkabouts helps prekindergarten through second grade students move while they learn language arts, reading, and math concepts!

Want to find out how Walkabouts can help keep your students healthy?