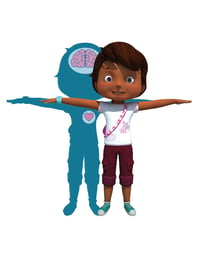 In January 2016, the World Health Organization (WHO) released a report with alarming findings. Worldwide, at least 41 million children are obese. This is an increase of more than 10 million children since 1990. From the Reuters article:
"Overweight and obesity impact on a child's quality of life, as they face a wide range of barriers, including physical, psychological and health consequences," Sania Nishtar, Ending Childhood Obesity (ECHO) co-chair, said in a statement.
"We know that obesity can impact on educational attainment too and this, combined with the likelihood that they will remain obese into adulthood, poses major health and economic consequences for them, their families and society as a whole."
Why the increase? Unhealthy food and drink choices are the primary culprits. The WHO recommends governments promote healthier food choices in addition to physical activity and healthy school environments. Looking for a place to start? Introduce Walkabouts into your school. Get kids moving and learning to model healthy lifestyles! Request more information on Walkabouts for your classrooms.