Why are activity breaks so important for students? Restless kids need to move! Don't take our word for it.
A 12-week research project conducted in eastern NC in 2006 evaluated the effects of providing elementary students with a daily 10-minute activity break. Among 243 students in kindergarten through fourth grade, a daily activity break increased on-task behavior significantly, by an average of 8%. Among the least on-task students, activity breaks improved on-task behavior by 20%.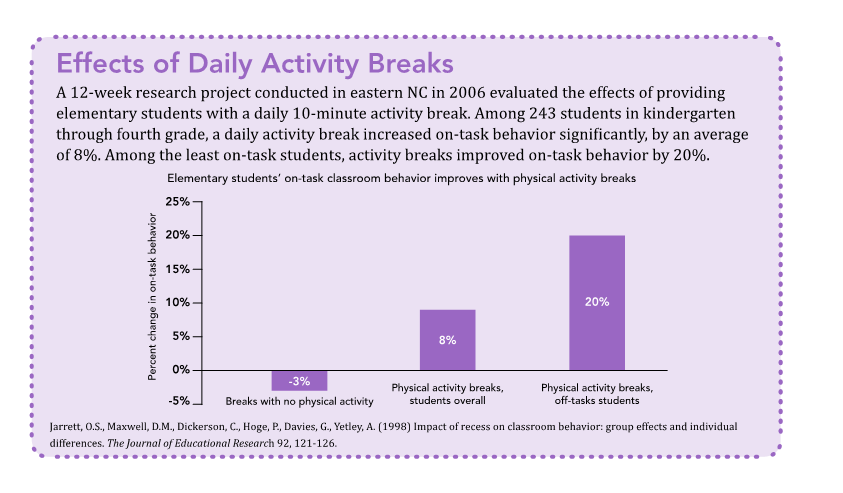 Interested in getting your students moving—and learning? Request a free trial of Walkabouts to integrate movement into your curriculum.