Did you know that Walkabouts are now correlated to National Association for the Education of Young Children (NAEYC) standards? Walkabouts are already correlated to State and Common Core standards as well as Head Start standards.
That means you can get your students moving while they learn required content. Look for each Walkabouts' correlations to NAEYC, Head Start, and/or your state's standards beneath the player window.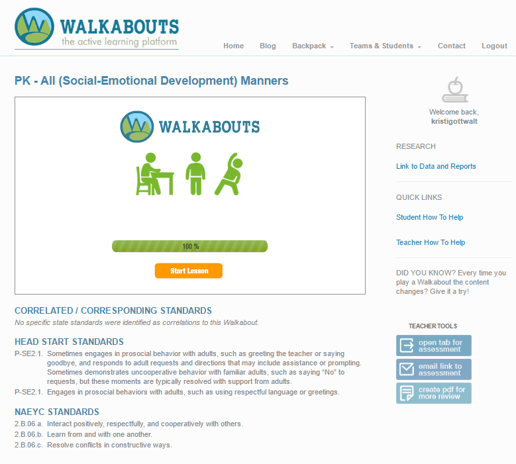 Log in to get your students moving—and learning! Don't have access to Walkabouts? Learn more about how you can activate your classroom!