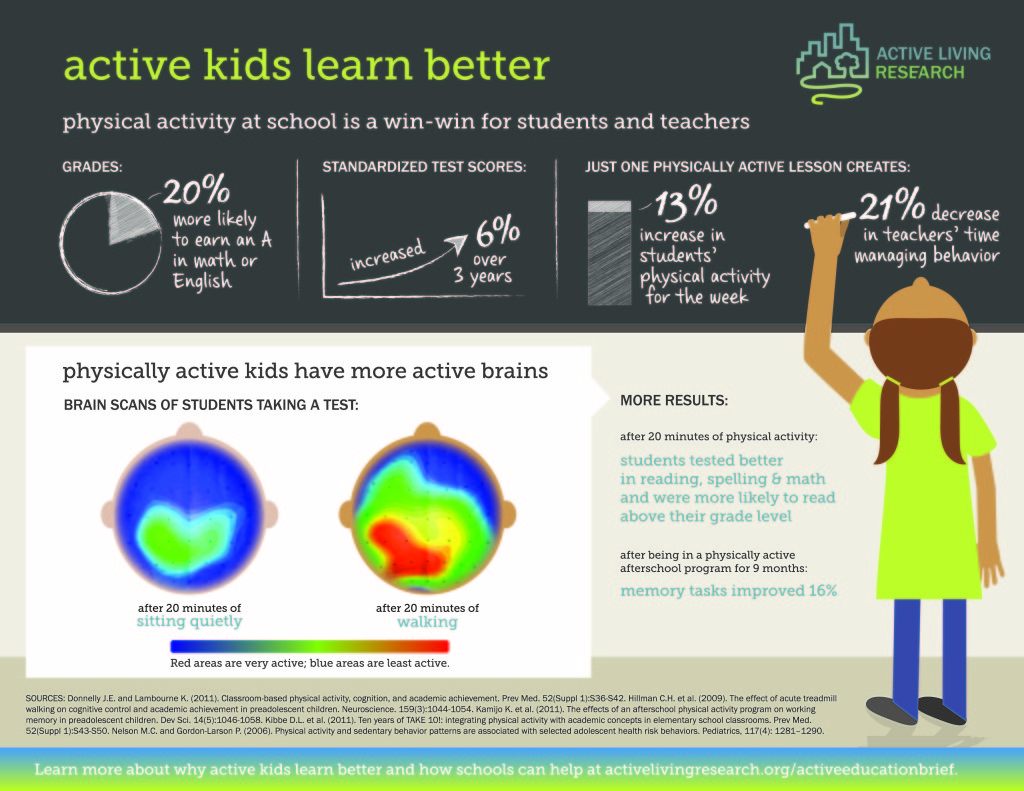 Do you use brain breaks in your classroom?
What is a brain break? According to Dr. Lori Desautels at Edutopia:
"A brain break is a short period of time when we change up the dull routine of incoming information that arrives via predictable, tedious, well-worn roadways. Our brains are wired for novelty because we pay attention to any and every stimulus in our environment that feels threatening or out of the ordinary. This has always been a wonderful advantage because our survival as a species depended on this aspect of brain development."
Brain breaks are great–but what if you could get the same benefits and tie the activity to your standards and curriculum?
Active Learning Research shared the following infographic on why active kids learn better. Our founder, Dr. Julian Reed, has completed extensive research with similar findings. That's why Walkabouts are designed to integrate movement with standards-based learning. To learn more about the research behind Walkabouts, download the Science Behind Walkabouts today!