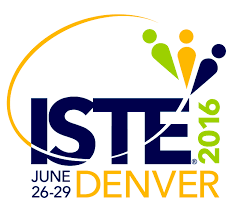 Are you planning your trip to ISTE? THE Journal put together a conference preview. It goes through many different events happening at the conference. From the article:
This year's International Society for Technology in Education conference and exposition, taking place June 26-29, gives you the opportunity to attend 1,164 sessions and meet with 625 companies. That's a lot of ground to cover in a mere four days! To help you make the most of your time at the show, we've rounded up this ISTE highlight tour for your visit to Denver.
This article is the perfect place to learn about sessions and special events at ISTE. If you are attending, be sure to stop by and see the ActivEd team in the Startup Pavilion, or join us at our Walkup!