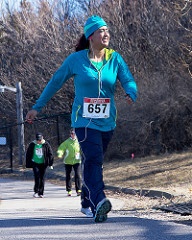 Does your district or school have a wellness program? School employees in many districts across the country enjoy these programs that include things such as telemedicine service, tobacco cessation programs, disease management information, healthy aging classes, basketball leagues, running and walking clubs, and even financial management classes.
From the article, Making school wellness programs work:
". . . since 2014, 20 percent of schools offered diabetes screening (up from 12 percent in 2000), 31 percent provided nutrition education (up from 14 percent) and 30 percent offered weight management (up from 15 percent), according to a survey by the Centers for Disease Control and Prevention."
According to the article, "successful wellness programs can help keep expenses down, boost productivity and help staff manage stress on the job." Many wellness program also tap into educators' responsibility to the students as a motivator. Are you motivated to stay healthy and fit for your students?
Looking for ways to integrate physical activity with language arts, reading, and math content? ActivEd can help! Walkabouts are web-based lessons that get pre-K through second grade students up and out of their seats. Want more information about moving and learning with Walkabouts?