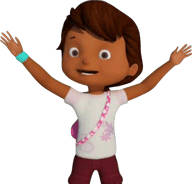 When staff at Indianapolis Public Schools realized that kids at Frederick Douglas Elementary School were some of the heaviest in the city, principal Aleicha Ostler searched for help. She implemented a daily before-school exercise program (Build Our Kids' Success) and students began using exercise ball and stationary bikes, and running. The results have been impressive. From the Indy Star:
But it's not just the kids' bodies. Their brains. Ostler was telling me about the kindergarten class that piloted the Monumental Kids Movement two years ago, how it did things in the classroom she'd never seen.
"By the end of the (kindergarten) year 100 percent of that class was reading at a first-grade level, and had already moved to first-grade material!" Ostler yells, because news this good cannot be delivered stoically. "Usually it's in the low 90s, and it was in the low 90s in our other kindergarten classes. But the one class that was using the (MKM) principals – 100 percent."
Active kids are not only healthier—they learn better. That's why our founder, Dr. Julian Reed, created Walkabouts based on his research. Want to learn more? Download the research.