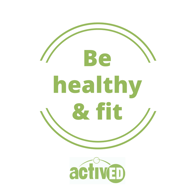 The obesity epidemic in the United States is a challenge. According to the Centers for Disease Control (CDC), 33% of students between the ages of 2 and 19 are overweight. Breakingmuscle.com has some great suggestions for preventing childhood obesity. Their suggestions:
1. Lead by Example

Kids learn by seeing. When you model healthy choices, kids mimic them! Remember, little eyes are watching. Making the right choices can have a huge impact on the children in your life.

2. Strength Training and Cardiovascular Training

Strength training can decrease body fat and increase muscle mass, improving body composition. Help kids take part in physical activity that turns fat to muscle to fight obesity!

3. Proper Nutrition

Following theHealthy Food Plate and making sure kids are eating well balanced diets can make a huge impact on kids' weight!

4. Encourage Kids to Be Kids and Let Them Play

By putting down the electronics and instead riding bikes or playing sports, kids are physically active and can still hang out with their friends. Teaching games helps students gain both skills and a healthy weight.

5. Support P.E. and Organized Recreation

Research shows that organized physical activity both in and out of schools makes a huge difference in both a child's weight and his or her academic success. Active students perform better academically!
Walkabouts can help prekindergarten through second grade students get active! Want to find out how Walkabouts can help keep your students healthy? Learn more!