The Northwest Evaluation Association (NWEA) recently released a study on assessment. The report, Make Assessment Work for All Students: Multiple Measures Matter, polled 4,200 educators and found that 83% of teachers think students spend too much time on tests.
The Journal article includes other findings from the study:
61% of parents said they rarely or never have conversations with teachers about their kids' assessment results.
Most principals and nearly half of superintendents are not familiar with the Every Student Succeeds Act (ESSA).
53% of superintendents think ESSA will have a positive impact.
Just 32% of principals think ESSA will have a positive impact, and 62% think there will be no impact from ESSA.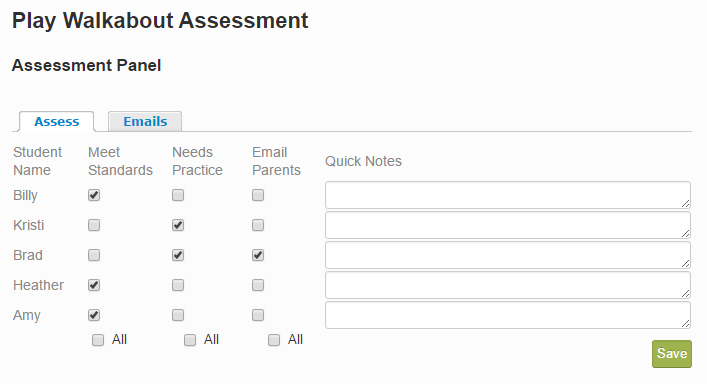 While high-stakes testing is often viewed as a necessary evil, making sure students are learning is a vital part of teaching. That's why Walkabouts includes an assessment component. At a glance, teachers can tell which students understand key concepts and which students need more help.
Interested in learning more about how Walkabouts can help with formative assessment in your classroom?