The Hechinger Report recently published an article about how after adopting Common Core, the achievement gap between black and white students has grown. From the article:
In spring 2015, in the elementary grades, 33 percent of black students were proficient in reading versus 58 percent of white students; in math, the breakdown was 31 percent to 52 percent, Kentucky Department of Education figures reveal.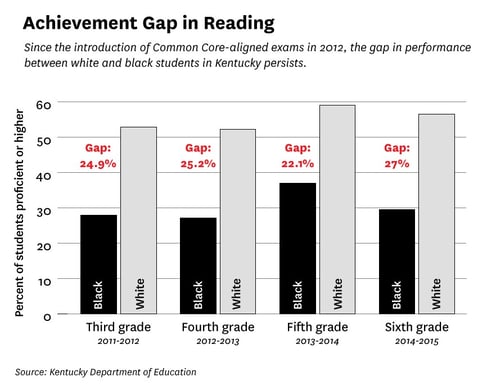 The achievement gap is a real challenge facing educators across the United States. If you are looking for a unique way to reduce the gap, consider using Walkabouts. Research conducted by our founder, Dr. Julian Reed, focuses on how physical education can positively impact African American student success. Interested in learning more? Download the research!