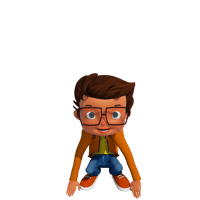 TeachHUB.com compiled a list of fitness activities for the classroom. Some of the activities include:
Jumping Jacks and Bouncy Chairs
Hopscotch Math and Spelling
Acting Out Stories
Classroom Warm-Ups and Fitness Breaks
SMART® Board Fitness Games
Acting Out Scientific Concepts
Teaching Measurement Through Jumping
Wii® Classroom Activities
Historical and Cultural Movements
Subject-Specific Charades
Cross-curricular learning is an integral part of every classroom. Walkabouts by ActivEd integrate fitness into math, reading, and language arts activities. Interested in learning more?