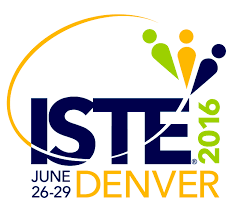 Want to start off your day at ISTE ready to learn? Join ActivEd for our first Walkup! What's a Walkup? A Walkup is a walk with like-minded educators who know being active helps people learn better. If you want to know the specifics about why activity is linked to learning, you can chat with our founder, Dr. Julian Reed, about the science behind kinesthetic learning.
Ready to walk? Here are the details:
When? Tuesday, June 28th at 7:30
Where? In front of the Hyatt Regency Denver at Colorado Convention Center
Why? To get moving before a long day of learning. And, we'll buy coffee at the end of the walk!
Let us know you're coming! Tweet us at @ae_walkabouts using the hashtags #Walkup and #ISTE16
Want to share the invite? Pass this along to your team.