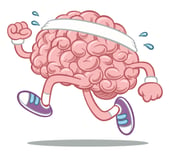 You know that getting kids moving while learning makes them more focused, less hyperactive, and helps them achieve academically. Walkabouts help integrate physical activity into standards-based lessons, making it easy to get students moving in your classroom.
Our partner, PledgeCents, has new offer this week! After you create a cause for Walkabouts through the PledgeCents crowdsourcing platform, share it on Facebook. This week, PledgeCents will donate $1 to your cause for each Facebook share (up to $100)! This makes it easy to get your students up and moving—at little to no cost!
Hurry! The offer expires October 7th!