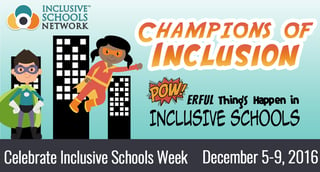 This week, schools across the country are celebrating inclusive schools week. What is inclusive schools week? This week celebrates the diversity of students and the understanding that regardless of gender, disability, or socioeconomic status, all students are entitled to a quality education in the United States. This year's theme, Champions of Inclusion, highlights the superheroes in education.
From a MultiBrief article:
Inclusive Schools Week this year is Dec. 5-9. This year, the week's theme focuses on the concept of being a hero. This is particularly fitting because the definition of a hero is a person noted for courageous acts of nobility of character. This resonates with all of the students, parents, teachers, principals and community leaders who take courageous steps forward each day to promote acceptance for all.
Make sure you reach the needs of all students by incorporating multisensory learning into your classroom. How do children learn? The following image highlights several ways.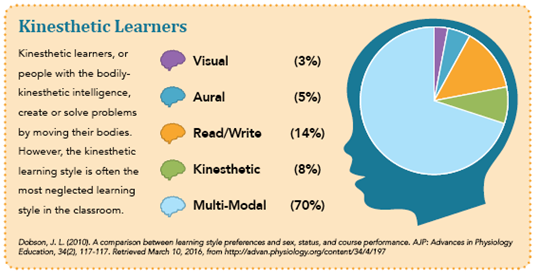 Looking for a way to incorporate multisensory learning into your classroom? Walkabouts help students of all learning styles. Ready to learn more? Request your free trial today!