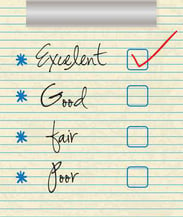 Outside the classroom, assessment conversations often focus on summative assessment and high-stakes testing. However, teachers know that unless formative assessments are completed in the classroom, there is no way to know how well students understand the concepts being taught.
Using Walkabouts for Assessment
As the characters Jax and Gia guide students through lessons, teachers can assess students as they move. By simply watching the movements students complete, teachers can determine which students grasp the concepts and which students need additional practice.
The Walkabouts platform also includes an assessment tool teachers can use to track students' understanding of concepts. This formative assessment tool allows teachers to:

Track how students are doing.
Type notes.
Email parents with information on students' performance so parents can help their children work on lessons at home. The web-based Walkabouts subscription includes access at school and at home.
Want to learn more about using Walkabouts for formative assessment in your classroom? Request more information!