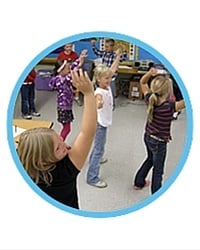 Looking forward to the 2016 Colorado Conference? We are! Account Manager Valerie Stofac Richey will be at booth 20 talking about how Walkabouts incorporate movement into reading and language arts lessons for pre-k through second grade students.
How do movement and literacy go together? During our movement-rich lessons, students focus on language arts and reading concepts while they are physically active. Research shows that this increases student achievement and engagement while decreasing behavioral referrals.
Learn more about this at booth 20—or reach out to Val directly at vrichey@activedinc.com. Not going to CCIRA? Request more information, and we'll help you get students moving—and learning!