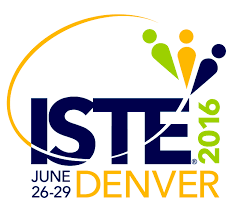 If you'll be at the International Society for Technology in Education (ISTE) conference, look for ActivEd in the Startup Pavilion (Booth #1311). We will be joined by other unique startups in the EdTech space. Our founders, Dr. Julian Reed and Matt Ferebee, will be there waiting to learn more about how you are integrating moment into the classroom.
While you learn about active learning and Walkabouts, you can also register to win a professional development day for your district with Dr. Julian Reed. Dr. Reed is an educator, a researcher, and an author of many scholarly articles and a widely used movement-based curriculum and training text published by Nova Science titled Active Education. He is a professor at Furman University in Greenville, SC, and also consults with school districts and educational organizations across the United States. Dr. Reed began developing movement-related lessons and workshops over a decade ago when the federal No Child Left Behind Act (NCLB) of 2001 began decreasing the amount of time children spent doing physical activity at school.
Learning is physical. When we move, we learn and we learn as we move. The research is clear: students who move while learning learn better. The also behave better, are more engaged, and are healthier. Dr. Reed can speak to a variety of topics on movement and learning, tailored to meet the needs of your audience. Specific topics include:
The impact of physical activity on learning
Engaging kinesthetic learners
Movement and the ADHD student
Best practices on implementing active classrooms
Why teachers benefit from active classrooms
Closing the achievement gap with movement
We look forward to seeing you at ISTE! If you'd like to learn more about Walkabouts, but can't make it to ISTE, request more information from our team!