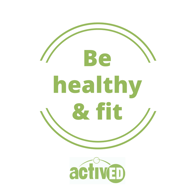 Halloween is almost here! Are you ready to handle the treats kids will collect from your neighbors? Today.com shared some interesting ideas on how to make sure that the candy stash is managed in a healthy way.
1. Swap it. Have your child leave candy out for the "Great Pumpkin" or the "Switch Witch." In return, give them a (calorie free) gift!
2. Ration/Disappear it. Only let your child have a few pieces of candy a day. Then, slowly hide the candy.
3. Sell it. Some dentist's offices will buy candy for cash. The Halloween Candy Buyback site can help you find a dentist who buys candy!
4. Donate it. Look for a place in your community that welcomes treats. Consider nursing homes, assisted living facilities, or other groups.
5. Save it. Use the candy for craft projects, science experiments, or to fill a piñata!
6. Bake it. Look for recipes here.
7. Stash it, and forget it. Out of site, out of mind!
8. Let it go. Sometimes we all need treats, but in moderation.
Though Today.com didn't suggest it, we have another suggestion: work off the calories with your family! Maybe play a football game, take a hike to look at the fall colors, or play a fun game of tag to help get work off the Halloween treat calories.
Looking to make exercise educational? Walkabouts can help prekindergarten through second grade students get active! Want to find out how Walkabouts can help keep your students healthy? Learn more!