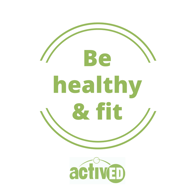 In most districts, school lunches are prepared efficiently. Rarely are they made from scratch with farm-fresh ingredients. However, Oakland Unified School District has become a national model for farm-fresh cafeteria food. Up to 80% of the produce served in the school cafeteria comes from nearby farms; and there is a drive to make sure pasta and meat are wholesome as well.
The Oakland school board is planning to adopt the Good Food Purchasing Policy, a pledge to buy fresh, healthy, and sustainable food. From an article in the San Francisco Chronicle:
"It's something we can measure ourselves by," said Jennifer LeBarre, director of student nutrition services for the district, which has focused on getting food sourced from within 250 miles since starting a farm-to-school program in 2008. "With that, we've been able to achieve double-digit decreases on our carbon footprint."
Part of the impetus for Oakland's farm-to-school program is funding from the U.S. Department of Agriculture under the Obama administration, so it's unclear what will happen to such grants in the next, Republican-led administration. Advocates of progressive school food policies are concerned there will be a rollback of programs serving low-income communities.
Healthy food is great, but what do the kids think?
Getting a 5-year-old to try a bowl of very green tabbouleh salad isn't always easy. But kindergartner Jera Flenaugh was game to taste the chopped parsley, tomato and bulgur dish during lunch at Glenview Elementary in Oakland last week.
"It tastes like not-hot salsa," said Jera, her smile missing a front tooth as she put a sticker under the "Loved it" column on a poster set up in the cafeteria to tally student votes. "It was awesome."
Healthy students learn better. From nutrition to exercise, making sure kids are fit to learn is important. Learn more about how ActivEd can help.