ActivEd was co-founded by Dr. Julian Reed as a way to help educators utilize his research in the classroom. As a associate professor at Furman University, his research continues. Most recently, he has been conducting a longitudinal study on the effects of daily physical education in students.
The study compared Legacy Charter School, a Title I school in Greenville, SC, which requires daily physical education for students, to another Title I school in the same area that does not require daily physical education. The latest results show 100% improvement of fitness measures at Legacy Charter School. An article at Greenville News provides a great overview of the study. From the article:
Other fitness findings showed:
Legacy students saw significant increases on a fitness test, muscular strength and muscular endurance from 2011-2015 compared to significant decreases on the same tests for control students.
Legacy elementary students accumulated 9,475 steps in a typical week of P.E. while control students (who take P.E. once a week), accumulated 1,661 steps.
Body mass index of control school students increased 6.29 percent from 2011-2015 versus 1.34 percent for Legacy elementary students. The difference was starker for females. At Legacy, females BMI increased 3.68 percent versus 9.86 percent for females at the control school.
On cognitive tests:
Legacy students saw a significant increase on 75 percent of measures of fluid intelligence, which measures logic and problem solving, compared to 45 percent for control students.
Legacy students saw a 75 percent increase in perceptual speed tests, which measures how quickly students can compare things, versus 0 percent increase for control students.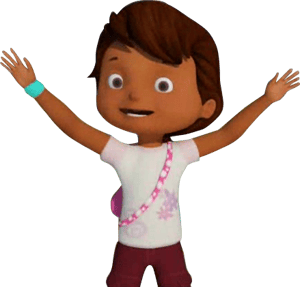 WAY TO GO LEGACY CHARTER SCHOOL!
It is recommended that kids need at least 60 minutes of physical activity a day to be healthy. How are you helping your students move—both in and out of PE? Walkabouts are a great way to get your students moving and learning! Learn more about the research behind Walkabouts, download our research paper today!