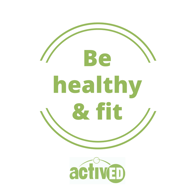 Looking for a way to add excitement to your physical education class? Try CrossFit! Chicago schools have been integrating CrossFit into their classrooms with great results:
"I think it's a great way to teach kids lifelong fitness, especially those kids who aren't interested in hockey or soccer or basketball," said teacher Tracy Haraf of Alsip's Stony Creek Elementary, which devotes half of its PE days to CrossFit exercises. "They think it's tough, but I think they have a lot of fun doing it."
What is CrossFit? CrossFit is a popular form of exercise created by Greg Glassmann. From CrossFit.com:
"Promoted as both a physical exercise philosophy and also as a competitive fitness sport, CrossFit workouts incorporate elements from high-intensity interval training, Olympic weightlifting, plyometrics, powerlifting, gymnastics, girevoy sport, calisthenics, strongman, and other exercises."
In Chicago schools, CrossFit classes have become popular. They are held every period, and keep kids focused on fitness!
Looking for a lower-impact workout for your classroom? Interested in how Walkabouts can help keep your students healthy? Learn more!