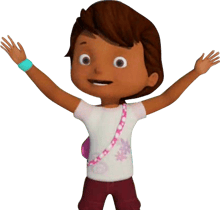 Traditional public schools, charter schools, private schools . . . parents have many choices when it comes to where their children are educated. Introducing active learning can differentiate your school from the rest.
With Walkabouts by ActivEd, you can show parents that your school cares about academics as well as health and wellness. With growing obesity rates, reduced time in physical education class and at recess, and increased focus on multisensory learning, now is the time to set your school apart. Show you are concerned about students' health and wellness by introducing supplementary tools that make learning fun.
Get your kids moving—and learning—with Walkabouts! Keeping kids healthy and fit while also focusing on helping them learn (and have fun) will make sure that your students are engaged in the classroom.
Stand out from your competition with Walkabouts by ActivEd!