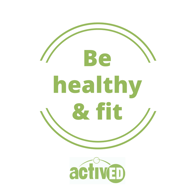 Childhood obesity is an epidemic in the United States—1 out of 3 children are obese. Obesity leads to problems such as diabetes, heart disease, and asthma. Health officials are looking for unique solutions to help curb obesity.
The U.S. Preventative Services Task Force has produced new guidelines that urge pediatricians to begin screening children for obesity at the age of 6. The task force has been examining successful programs to help children keep a healthy weight.
From an article in the LA Times:
The authors of the proposed guidelines are under no illusion that universal obesity screening will be a silver bullet. Even the best programs to modify kids' behavior resulted in only a "moderate" benefit, they wrote. But the downside risks of screening are "small to none," they wrote.

The types of programs that work involve at least 26 hours of counseling over several weeks or months. The more hours involved, the better the results.

Successful programs reviewed by the task force included counseling sessions not just for children who were obese but for parents and other family members as well. They taught patients how to improve their eating habits, including the importance of reading labels on packaged foods. They showed patients ways to exercise safely. They taught kids to keep tempting treats out of sight (and out of mind). And they helped them learn how to set goals for themselves, and monitor their progress toward reaching them.

In 16 clinical trials that tested these programs, most participants gained no more than 5 pounds while growing in height, leading to lower BMIs. Meanwhile, patients assigned to control groups gained up to 17 pounds.
Healthy kids are more likely to succeed academically and to have higher self esteem.
Looking for creative ways to keep your students active? Walkabouts helps prekindergarten through second grade students move while they learn language arts, reading, and math concepts! Want to find out how Walkabouts can help keep your students healthy? Learn more!