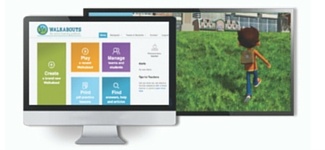 Will you be at the NYSAEYC Annual Conference in Rye Brook, New York? If so, stop by booth 22 to meet Charley and learn more about the benefits of movement in the classroom. What are those benefits?
Increased student achievement
Better student focus and fewer behavioral problems
Healthier student attitudes
Walkabouts by ActivEd integrate movement into standards-based lessons to keep pre-K through second grade students active. Want to learn more before the conference? Request more information!