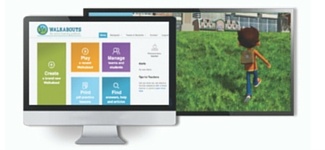 Do your students need extra help with specific standards-based skills? Assign a Walkabout! It's easy to do, and it can help:
Differentiate instruction.
Provide remedial help in an interesting and active way.
Make homework fun for students and easy for parents. These videos provide how-to help on playing a Walkabouts for students.
Students can watch their Walkabouts from their mobile device or on a computer. All they need is internet access and room to do a jumping jack! Want to learn more? Check out this overview of how to assign a lesson to a student!